The sickest (good or bad) shoes of Spring 2010
Jean Paul Gaultier/Louis Vuitton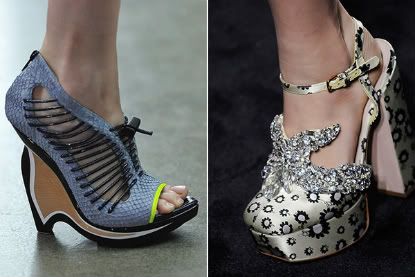 Proenza Schouler/Miu Miu
Prada/Givechy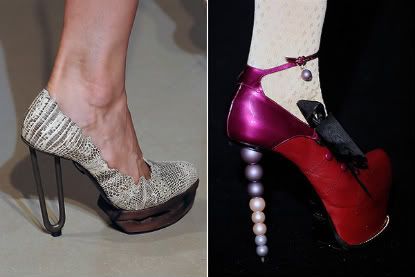 Jil Sander/John Galliano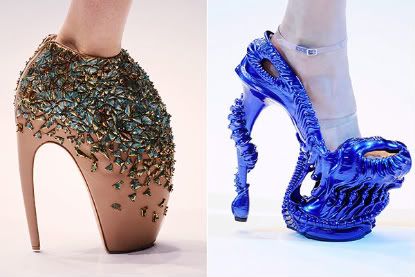 Alexander Mcqueen
All pics via Refinery29 by way of style.com
The title of this post reminded me of something I saw a couple days ago. Here in Seattle, you cross paths with many...unusual things, people, sounds, and even smell(I won't elaborate on the last thing....yeah). So anyway i was on the bus and we drove past the downtown caberet( which for this place is code for low down and dirty strip joint). While surveying the strange men that passed through its door I looked up at the marquee and it said "
FALL
FLASHINS! ALL CLOTHING 100% OFF!"
See, this story was going into a fashionable direction. I just thought that was really funny.
Ikemba